Marriage And Relationship Counseling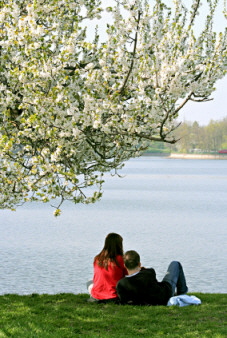 Marriage and Relationship Counseling

is written and created by
Relationship Specialist, Steven M Cohn, PhD, MBA, LMFT
Why?

I founded The Portland Couples Counseling Center on the guiding belief that with the proper support, encouragement, counseling, and education every couple is capable of having the relationship they truly desire and deserve.
My dream, and driving conviction --the passion that gets me out of bed in the morning-- is the belief that couples form the foundation of both the family and the larger community.
I also believe that if couples are thriving, then we as individuals, as well as our families, children, and communities will flourish as well.
I believe that every couple is capable of co-creating a warm, caring, joyous, loving, affectionate, intimate, lasting, and sexually fulfilling relationship.
I also believe that it is possible for couples to work through even the most challenging issues while maintaining a sense of dignity, compassion, and respect. This is my highest hope for you and your relationship.
A Valuable Resource Created With You In Mind

 I created this website with you in mind, whether you live in West Linn, Oregon, or Bend, Oregon, Lake Oswego, Oregon or any place else on the planet. As you look around you will find dozens of articles containing useful and educational  information related to marriages and relationships.

This user-friendly website is brimming over with the most up-to-date professional advice for couples seeking to improve the quality of their connection. If it's related to marriage and relationship counseling, you'll find it here.

Inside this site you will find helpful links to the best marriage and relationship resources on the Internet. You will also find handy connections to the finest organizations supporting the health and well being of couples.
And, be sure to follow me on social media. Just click on the icons in the upper right hand column.