Relationship Sex Advice

Relationship sex advice is one of the most common reasons that individuals seek out couples or relationship counseling. With all of the images that couples see on television, in magazines and books, and in movies and on billboards, it's no wonder that many people share a widely popular, although unrealistic lack of understanding. That myth, that mistaken (too often repeated and/or encouraged) belief is that in our culture everyone is either having (or is suppose to be having) "hot" sex. Hot sex, day after day, and night after night. For ten weeks, then ten months, then ten years. You get the picture.
The truth is that, for the vast majority of couples, effortless "hot" sex only shows up the early phase of a relationship (if it shows up at all). The emphasis here being on "effortless."

Steven M Cohn, PhD, LMFT
The Portland Couples Counseling Center
1940 NE Broadway
Portland, Oregon  97232
503-282-8496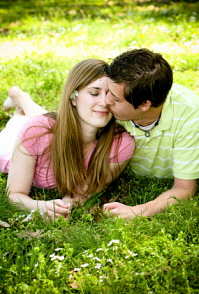 It's not that couples that have been together for a long time can't have passionate, intimate, dare we say "hot" sex, it's just that those couples living inside of mature relationships (with job pressure, children's needs, aging parents, financial challenges, intrusive in laws, animal companions) will have to put more effort into finding that passion. And, their passion will very likely look different from the sexual passion they experienced early in the relationship.
The articles in this section are designed to dispel the unrealistic myths that couples have about sex. The articles are also designed to help couples find more rewarding love and pleasure in their sexual encounters. Click here if you're looking for relationship sex advice about creating a passionate marriage.


You may want to read one of these articles about sexual relationships:

Sex Expert Advice

Relationship Marriage And Sex

Men Sex Advice

Advice On Oral Sex

Women Sex Advice

Marriage And Sex Advice

Sexual Problem and Marriage

Advice About Sex

Sex Advice For Couples

Sex Advice For Guys

Safe Sex Advice

Advice For Better Sex

Sex Advice For Married Couples

Marriage Sexual Problem