Sex expert advice
Where can you find the best sex expert advice? Although for some clients the idea of talking about sex with a stranger can be uncomfortable, it can be helpful to remember that Relationship Specialists are specifically trained to be sensitive to your feelings while addressing any issue that you might have that is related to your or your partners sexuality.
If you just can't bring yourself to discuss your sex issues face-to-face, there are many places on the web where you can find sex expert advice.
Steven M Cohn, PhD, LMFT
The Portland Couples Counseling Center
1940 NE Broadway
Portland, Oregon  97232
503-282-8496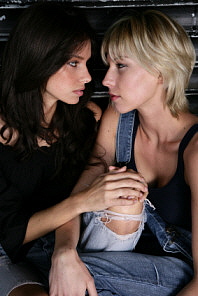 I will present some of these sites, but first I want to make certain to emphasize that relationship counselors make a large part of their living discussing sex and there's not much you can discuss with a Relationship Specialist that they haven't already heard.
If you need sex expert advice, I always recommend that you seek a Relationship Specialist to give you direct advice relevant to your situation. Remember, if you are not comfortable with the first therapist you consult, you may just need to try another one. It can be helpful to decide in advance whether you will be more comfortable seeking sex expert advice from someone of the same gender, or from someone of the opposite gender. You might want to have an individual session with a Relationship Specialist so that you can discuss your sexual issue without your partner being present. Eventually though, if you hope to move forward sexually, you will likely need to involve your partner in therapy.
If you want to explore the topic of sex expert advice before you decide to see a counselor, there are many wonderful sites available on the Internet. One that you might want to consider is www.WebMD.com, where you will find articles on, for example, sex after 40(1). The smart thing about WebMD.com is that their articles are well researched. For example, the article on sex after 40 was based on a study published in the medical journal Obstetrics & Gynecology.(2)
Another site with well-researched information is www.SexualHealth.com. In addition to providing information on sexual health for both men and women, it also has a large section on sexuality education, allowing you to delve into just about any topic. This site also provides links to help you narrow your research on sex topics. For example, you can find links from the journal Pediatrics on sexual orientation among adolescents(3). These other links are valuable given that parents not only have to balance and manage their own sexual lives, but often have to provide guidance to their children.
You may also want to consult medical journals yourself to get sex expert advice. The Journal of Sex Research, for example, has a website at www.sexscience.org. A recent article included a look at the differences in the way men and women react to subliminal sexual messages.(4) Another journal, The Journal of Sex and Marital Therapy, covers such topics as impotence & sexual dysfunction, marriage & couples therapy, sex therapy, and general issues related to sexuality. A recent issue of this journal printed an article on sexual dysfunction as a result of chronic fatigue syndrome, for example.(5)
As you can see, there are a variety of ways you can find sex expert advice. My personal opinion is that when you are confronted with a sexual issue it is better to talk face-to-face with a Relationship Specialist with expertise in sexuality. Good help is available and you don't have to face these sometimes complex issues by yourself.
End Notes
(1)Hitti, Miranda, "Satisfying Sex Not Just for the Young." Retrieved May 3, 2008 from http://www.webmd.com/sex-relationships/guide/20061101/sex-after-40.
(2)Addis, I. Obstetrics & Gynecology, April 2006; vol 107: pp 755-764. Gierhart, B. Obstetrics & Gynecology, April 2006; vol 107: pp 750-751.
(3)Barbara L. Frankowski and the Committee on Adolescence, Pediatrics, Vol. 113 No. 6 June 2004, pp. 1827-1832.
(4)Gillath, Omri, et al, Does Subliminal Exposure to Sexual Stimuli Have the Same Effects on Men and Women? Journal of Sex Research, 2007, Vol. 44, No. 2, 111-121.
(5)Blazquez, A.; Ruiz, E.; Vazquez, A.; de Sevilla, T. Fernandez; Garcia-Quintana, A.; Garcia-Quintana, J.; Alegre, J.. "Sexual Dysfunction as Related to Severity of Fatigue in Women with CFS" Journal of Sex & Marital Therapy 34.3 (2008). 03 May. 2008