Advice About Sex

Considering advice about sex for your pre-teen? Would you prefer they learn from their peers, on the Internet, on television or from you? By federal policy, public schools are often forbidden from teaching anything other than sexual abstinence, even though the American Academy of Pediatrics has recommended that teenagers receive not only counseling to postpone sexual activity but also information about contraception and access to over the counter emergency contraception without a prescription.(1)
Steven M Cohn, PhD, LMFT
The Portland Couples Counseling Center
1940 NE Broadway
Portland, Oregon  97232
503-282-8496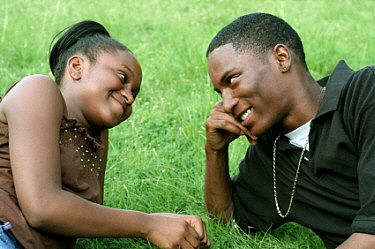 Teens are constantly being given mixed advice about sex from their peer role models and television, and studies have shown that American teens are much more likely to become pregnant during adolescence than those in other countries.(2) For this reason, it is of utmost importance that parents learn to talk to their children about sex, contraception, and the avoidance of sexually transmitted diseases before they become sexually active.
Only from you will your child receive true and accurate information. For example, did you know that many teenagers consider oral sex to be not truly sex? Their friends have told them oral sex is okay, and many teenagers feel that if there is no possibility of pregnancy, they are not having sex. Myths abound in the teen world. Do you remember when you were a teenager, and the common thought was that you couldn't get pregnant the first time you had sex? That story is still prevalent today, and it is no more true today than it was 20 years ago.
A study looked at questions asked on two Internet bulletin boards over a two-month period. The questions most frequently asked by adolescents showed their concerns over their changing bodies, emotions, and social expectations.(3) Because these questions are personal and often embarrassing, your preteen may have trouble asking your advice on sex. You often must be the one to initiate the conversation with your child, even though it is not likely the easiest thing you have ever done.
Steven M. Cohn, PhD Portland Couples Counseling Center 1940 NE Broadway Portland, OR 97232 503-282-8496
It is vital that parents provide their preteens with high-quality advice about sex. One study found that the quality of advice, not the frequency, was important to reducing risky sexual behavior.(4) Without good quality advice, teens were more likely to have sex with multiple partners and to inconsistently use condoms. There have been ethnic differences found in the quality of advice about sex preteens receive from their parents. In particular, urban African-American and Latino girls are most likely to suffer the consequences of early sexual activity such as pregnancy and sexually-transmitted diseases.(5)
Talking to your teenager is never easy, particularly if you come from a family that never talked to you about these important topics. But as shown above, it is vital that you do so.



End Notes


(1)Hopkins Tanne, Janice. Teenagers Need Sex Education, Not Just Abstinence Advice. British Medical Journal 331(7509):129. July 16, 2005.
(2)Paluzzi, P. and Holmes, S. Providers, parents and communication: the keys to healthy teens and reducing teen pregnancy rates. Contraception 76(1):1-3, July, 2007.
(3)Suzuki, Lalita and Calzo, Jerel. The Search for Peer Advice in Cyberspace: An Examination of Online Teen Bulletin Boards about Health and Sexuality. Journal of Applied Developmental Psychology 25(6): 685-698, November-December, 2004.
(4)Wilson, Helen W. and Donenberg, Geri. Quality of parent communication about sex and its relationship to risky sexual behavior among youth in psychiatric care: a pilot study. Journal of Child Psychology and Psychiatry 45(2): 387-395, 2004. (5)O'Sullivan, Lucia F.; Meyer-Bahlburg, Heino; and Watkins, Beverly X. Mother-Daughter Communication about Sex among Urban African-American and Latino Families. Journal of Adolescent Research 16(3): 269-292, 2001.