Choosing A Marriage Book
And
Other Relationship Resources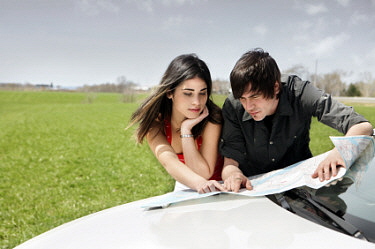 Often couples hope to find a marriage book that will solve all of their problems. Many men, in particular, seem to want to have a manual that will them what to do so that the couple can resolve their issues without having to seek outside help.
The issue of choosing the just the right book comes up often when couples are having issues regarding sex. The challenge for many couples is that they will seek out "sex positions" book or a book about fantasies or "dirty" stories. There's nothing wrong with these kinds of reading materials. But there's a pretty good chance there's not likely to be much that's right about them either.
Steven M Cohn, PhD, LMFT
The Portland Couples Counseling Center
1940 NE Broadway
Portland, Oregon  97232
503-282-8496
For many couples, having a new position or being turned on by something external to the relationship isn't going to address the real issue the marriage or relationship is facing. That is, there's probably a pretty good chance that the reason your sex life isn't "hotter," or that you're just not getting along, or that you're not desiring sex at all is because there's something fundamental missing from the relationship outside of sexual intimacy.
So, if a husband or wife or intimate partner is angry with the other, or feels lonely or abandoned or insulted or a whole host of other intimacy-killing feelings, then finding a new position for sex isn't going to solve anything. In fact, you might just end up feeling empty or frustrated or both.

Although there are many "manuals" on the shelves that purport to tell couples how to solve every problem from A-Z, the number of really great relationship resources can't even be counted on one hand.
It's all coming soon . . . suggestions for the best resources to help you navigate your relationship.
In the meantime, you might want to consider how to choose a marriage book