Should Both Of You Be Considering Premarital Counseling?

Steven M Cohn, PhD, LMFT
The Portland Couples Counseling Center
1940 NE Broadway
Portland, Oregon  97232
503-282-8496
How do you know if premarital counseling is right for you? That's not always an easy question to answer and can sometimes cause challenges inside of a relationship. One of the biggest challenges will come up with one person is interested in therapy and the other person is reluctant or unwilling. Another challenge can up when individuals are of different faiths or backgrounds. Consider some of the following reasons why the two of you think about whether its time for you and your fiancee to seek expert, professional help from a Relationship Specialist.
First, you might be surprised to learn that there are states that require therapy prior to tying the knot; but, usually only if the individuals are under the age of 18 years. Regardless of your age, be certain to know what the law in your state says about seeing a therapist prior to your special day.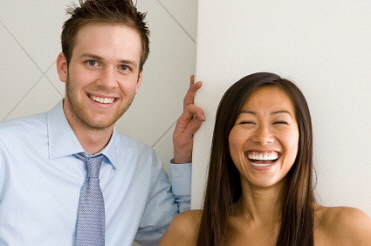 Therapy can be helpful too when either member of a couple have been divorced and are seeking to avoid past relationship errors. Nobody gets married a second time hoping to repeat the pains of a separation or divorce. This can be especially true if you fear that you will have a hard time resolving some of the more common problems that present themselves in significant relationships: sex, money, dividing housework, parenting styles, in-laws, children, and forming a step family.
If either you or your partner falls into the category of being phobic about commitment, then it might help to speak with a Relationship Specialist about your concerns.
Another concern is a history of abuse or domestic violence. Research indicates that abuse has been correlated with higher likelihood of divorce. So, if either of you grew up with a history of domestic violence, sexual abuse, and/or childhood abuse, then seeing a Relationship Specialist prior to saying "I do" (and periodic therapy during your relationship) may be essential.
Finally, if you are considering entering into a blended-family relationship, premarital counseling might be one of the best first steps to take before you walk down the aisle.

The first article in this series is called premarital counseling question.