Oregon Marriage Counselors Office


Steven M Cohn, PhD


Oregon Marriage Counselors Office:

I'd Like to Make an Appointment with Steven M. Cohn, PhD
The Portland Couples Counseling Center

"I would not hesitate to recommend
Steven Cohn's talent and initiative."

--

United States Senator Dennis DeConcini,

United States Senate (Retired)




What?
At The Portland Couples Counseling Center I only do one thing, and I love what I do. I help couples achieve their relationship dreams. I am dedicated to working as a Relationship Specialist which means that I work exclusively with couples. I look forward to the honor of supporting you and your partner or spouse in co-creating a more fulfilling, loving, lasting, and joyful relationship.

Click here to read more about the benefits of marriage counseling.

How?
Couples are ultimately driven into counseling by their symptoms (we aren't having sex, we're not communicating, she had an affair, he won't help with the housework, he keeps over-spending, her parents keep intruding into our lives, we keep arguing about the children, we're just not happy). It's been my experience that in order to move your relationship forward we will have to treat more than just your symptoms.
At the The Portland Couples Counseling Center I begin my work with you during our first four sessions by completing a thorough assessment of your relationship history, your family of origin history, your personal history, and the maladaptive structures that are causing your relationship challenges. This process helps us work together to identify what's causing your challenging symptoms, and then to develop a treatment plan based on proven, effective counseling models that include both therapeutic interventions and education.
To support your relationship I employ a focused approach with a strong reliance on clinically-proven counseling methods, mindfulness therapy, acceptance and commitment therapy, intimacy counseling, and sex therapy and education.
I typically meet virtually with couples at my Oregon marriage counselors office on a weekly basis. All of my sessions are 90 minute long. Our four session assessment, coupled with ongoing 90 minute sessions, is recommended by leading researchers in the field, and has proven to be the most successful for my clients. Proper assessment and proven treatment offers your relationship hope for a brighter future.

You've made that life-changing first step...

By setting your first counseling appointment you've made an important and valuable step for your relationship.
Prospective clients often report that they keep revisiting the same painful, relationship challenges that leave them feeling sad, numb, lonely, angry, helpless, hopeless, shut down, frustrated, and/or hurt.
If this maddening cycle sounds familiar to you, let me offer you some good news and hope. With knowledgeable support from a compassionate marriage counselor, you can progress beyond that stuck place and move forward into a relational world of joy, passion, renewal, and reward.
Couples counseling offers you the opportunity to rekindle the intimacy, passion, and friendship that you both deserve and desire. Working together you have a chance for a new beginning, a chance to flourish inside the warmth of a loving, caring relationship.
Congratulations on taking the first step...

I look forward to meeting both.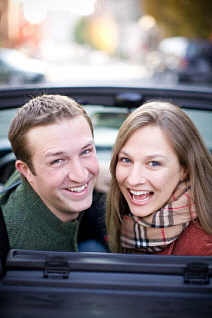 To the Oregon Marriage Counselors Offices of Steven M Cohn, PhD at the Portland Couples Counseling Center.