In Law Marriage Problem

Your in law marriage problem might be the stuff of late night TV monologues. Whether you've been married for a few months, or for many years, problems with your spouse's family are nothing new and nothing to sneeze at. The truth is that your in-laws can be a great friends of your marriage or relationship by offering sound advice, helpful wisdom, and supportive love. On the other hand, and the stuff of nightmares, in-laws can turn your marriage into a bubbling caldron of late arguments that might send your spouse packing home to be with mom. One of the most common complaints related to in-laws is intrusiveness.
Steven M Cohn, PhD, LMFT
The Portland Couples Counseling Center
1940 NE Broadway
Portland, Oregon  97232
503-282-8496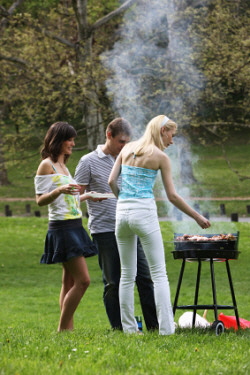 Some in-laws just don't seem to understand the meaning of the word "boundaries." By calling too often or stopping by unannounced, these well-intentioned in-laws cross over the boundary of respect and leave you feeling trapped, controlled, and/or smothered.
Another common variety of intrusiveness comes in the form of parents who seem to want to see their married children as less than adult. These moms and dads just can't stop parenting. Here, in law marriage problem arrive at the doorstep in the form of criticism, unsolicited advice, and/or "marriage counseling" of all things.
On the other end of the spectrum are parents who become dependent on their married children. It's all well and good to "be there" for your parents and those of your spouse. Sometimes though, support turns into co-dependence and parents turn into dis-empowered "victims." Whether this dependence is emotional or financial, it can put an undue burden on any marriage.
If you or your spouse struggle with any of these in-law marriage problems, read through the following articles and give some thought to seeing a Relationship Specialist.


The first article in this series is titled Brother-In-Law.