Brother-In-Law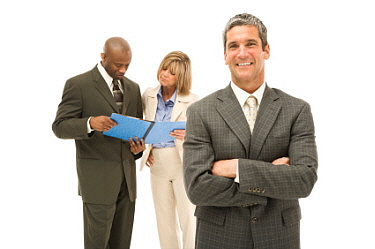 If you're not happy with your brother-in-law, you might appreciate what this article has to share. Most people are aware that our siblings represent life-long relationships, and although many articles have been written about the problems that married individuals have with their partner's mother, what if you're having an issue with your spouse's sibling? The problem is that our siblings (not just our parents, aunts, uncles, grandparents, and/or friends) can have a very real effect on our marriages, sometimes for good, but often not. Your partner's siblings can have a powerful impact on the way your spouse and you communicate, how intimate you are, how you relate to each other, and even how you raise your children.

Steven M Cohn, PhD, LMFT
The Portland Couples Counseling Center
1940 NE Broadway
Portland, Oregon  97232
503-282-8496
What can you do if your spouse spends more time with their sibling than with you? What if the sibling gets drawn in to settle arguments or to give advice? These can be very sticky situations. It bears discussing before the wedding, but if you are already married and are now beginning to have problems with your partner's sibling, you may want to consider seeing a Relationship Specialist.
According to a recent study in the Journal of Social and Personal Relationships, we form two types of familial bonds. The bonds we form with our blood relations are "binding," drawing on group dynamics rather than on individual needs. The bonds we form through friendship or marriage, such as those you might have with your spouse's siblings, are "bridging," which means these are sparse connections, drawn primarily on each individual's needs.(1) From this study, we can see that it is just possible that your spouse will be more tightly bound to his or her brother (your brother-in-law) than to you. This can cause innumerable problems in a marriage.
If you had a traditional American wedding, you were likely told to leave your birth family and cleave only unto your spouse. However, in some other cultures, the birth family ties are preserved throughout the marriage. Among South Asians, for example, it is very common for an abused spouse to report abuse not only from her partner, but also from her brother-in-law and other members of his family. In fact, it is often easier for the woman to report abuse from the in-laws than it is to report abuse from her spouse. The spousal abuse is only discovered during investigation of the brother-in-law, in many cases.(2)
What's interesting is that not only may your spouse's sibling affect your marriage, but your marriage may also affect your spouse's sibling, or at least his relationship with your spouse. For example, if your wife has never been terribly close to her brother, but you and he are the best of friends, she may begin to feel differently about him. Conversely, if you think your brother-in-law is a pig, your spouse may begin to see some of his more repulsive qualities.(3)
Whether your marriage relationship is suffering from the effects of your brother-in-law or vice versa, you may find some good advice in this article at

Endnotes
(1)Widmer, Eric D.  Who are my family members? Bridging and binding social capital in family configurations.  Journal of Social and Personal Relationships,  23:6 (979-998) 2006.
 (2)Raj, Anita, Livramento, Kai N, Santana, M. Christina, Gupta, Jhumka, and Silverman, Jay G.  Victims of Intimate Partner Violence More Likely to Report Abuse From In-Laws Violence Against Women, 12(10): (936-949) 2006.
(3)Bengtson, Vern L. Sourcebook of Family Theory & Research. Thousand Oaks, Calif: Sage, 2005.