Christian Marriage Counseling
Christian Marriage Counseling And Other
Marriage Counseling Providers

Christian marriage counseling, Jewish marriage counseling, Muslim marriage counseling, and non-secular marriage counseling are all subsets of marriage counseling. It's not that the husbands and wives or intimate partners are going to be experiencing different issues depending on their faith (unless, of course, the couple is being challenged by a difference in their respective faith based beliefs) because, after all, regardless of their faith, the players are all human. Human, all too human.
Historically, mental health providers (regardless of whether their style was faith based) offered suffering couples the opportunity only for individual counseling. Marriage and relationship counseling as a unique and specific discipline has come about as a fairly recent phenomenon. Prior to the late 20th century, marriage and relationship counseling was an informal social role provided by family, church and temple leaders, or intimate friends. Few if any of these care givers received any kind of formal training in psychology or marriage and family therapy. Since prehistoric and into ancient times and even up to the present day, in more earth-focused societies marriage counseling, as it were, was and is offered by a tribal or village elder or even a shaman.

Steven M Cohn, PhD, LMFT
The Portland Couples Counseling Center
1940 NE Broadway
Portland, Oregon  97232
503-282-8496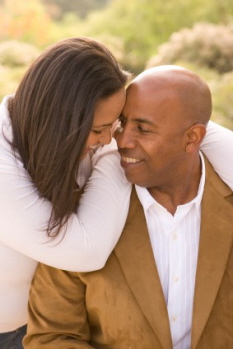 People who choose specific religious, spiritual, and/or faith-based counseling (for example, Christian marriage counseling ) are looking to find a marriage or relationship therapist with beliefs and philosophies that are in alignment with their particular religious views and sentiments. Sometimes this can be challenging, especially if your life-style choices or sexual orientation are out of step with the dominant dogma of the religious organization you are seeking out for support and counsel. The Catholic church and it's historic challenges with gay and lesbian relationships comes to mind, for example.

Regardless of whether you are seeking Jewish marriage counseling or some form of non-secular marriage counseling, from a professional view these marriage and relationship counselors should all hold fast to ethical codes, professional standards, utilize supervision when required, and seek advice from suitable diagnostic texts.
The first article in this series is Does Marriage Counseling Work?