Does Marriage Counseling Work
Does Marriage Counseling Work?

Have you ever asked yourself the question, "does marriage counseling work?" You may have had friends who have been to a relationship counselor, or you may have considered it yourself when things got rough in your own marriage.
Steven M Cohn, PhD, LMFT
The Portland Couples Counseling Center
1940 NE Broadway
Portland, Oregon  97232
503-282-8496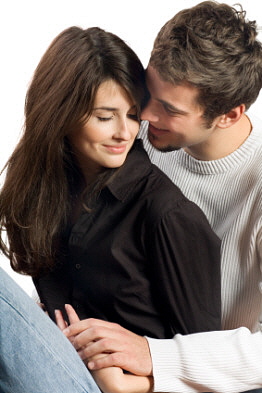 Every marriage therapist is different, so there is no universal answer to the question "does marriage counseling work?" However, in a national survey(1) of clients from over 500 marriage and family counselors, over 90% were satisfied with the help they received and said they were able to deal more effectively with problems after attending counseling. An interesting side-effect was that over 70% of the clients said their kids' behavior also improved. Perhaps when you look at things as a kid does, marriage counseling works really well.
Almost everyone has seen the sitcom version of marital therapy where the therapist has the couple do something touchy-feely like holding a kiss for two full minutes or having a scheduled date night, which always turns out to be a disaster on TV. The characters generally end up with the same question you have: "How does marriage counseling work for anyone?" Because sitcoms have to resolve everything in 30 minutes, you really don't get a sense of the level of commitment that is required of a real-life couples counseling client.
Relationship therapy works best when a couple is motivated and committed to the process. I have found that couples, on average, stay in therapy for between 18 and 22 sessions. Couples who wait "too long" to enter therapy may find that they will need more sessions to overcome their problems. How long is too long to wait? There's no fixed answer. Perhaps it will be heartening to know that the average couple waits for between seven and eight years from the time that problem starts before they phone a marriage or relationship counselor. Nevertheless, the sooner you contact a therapist the better.
To answer the question, does relationship thearpy work, you must first consider what problems are troubling your marriage. For many people, the issue is communication. For others, it is problem-solving, issues with in-laws, arguments about money, sexual frustration, substance abuse, domestic violence, or even mental illness. Obviously, some of these problems are more easily solved than others. Regardless of the issue, you will want to choose an experienced marriage counselor. Whenever possible it is wise to choose a Relationship Specialist. Ask about a prospective therapist's training, education, and experience. If you don't feel you are connecting with one therapist, don't give up on the process. You may need to talk with several marriage counselors before you find a good fit.
As you can see, the answer to this question: "Does marriage counseling work?" is complex because the issue of marital happiness is also complex. A small percentage of therapists may want to use an academic instrument to measure the success of your marriage counseling.(2) One such instrument is called the Dyadic Adjustment Scale. However, fewer than 30% of couples therapists reply on such instruments.(3) Most therapists reply on their judgment and experience and on the subjective information they collect after interviewing the couple.
Click here to read more about the question, Does marriage counseling work?
End Notes
(1) Marlborough, Ken, Retrieved from "Does Marriage Counseling Work?" http://www.mayoclinic.com/health/marriage-counseling/MH00104#
(2) Spanier, Graham B., "The Measurement of Marital Quality," Journal of Sex and Marital Therapy, Volume 5, Issue 3, Autumn, 1979: 288-300
(3)Lavee, Journal of Marital and Family Therapy, 2006, April