Counseling Marriage Relationship

Given the importance of your family, counseling marriage relationships is an important job that you don't want to trust to just anyone. Generally, and something that many people don't know, is that most people who practice therapy practice as general practitioners. That is, they tend to see just about anybody and everybody, including individuals, children, couples, families, and groups. It's pretty daunting to think that someone could remain knowledgeable about and gain adequate experience in all of those disciplines, which is why I choose to do one thing, and one thing only. I practice as a Relationship Specialist. At The Portland Couples Counseling Center, I only do one thing. I help couples achieve their relationship dreams.
Despite what you might about your neighbor, close friends, and/or family members, no one has a perfect marriage or relationship. Some couples are just really good at putting on a mask when they are in public. Quite often in counseling a couple will say to me, "Everyone thinks our relationship is perfect, if they knew we were seeing a marriage counselor if would blow their mind."

Every person brings her or his own opinions, relationship history, values, and ideas into a marriage, and all to often, those divergent particulars don't match their partner's.
Steven M Cohn, PhD, LMFT
The Portland Couples Counseling Center
1940 NE Broadway
Portland, Oregon  97232
503-282-8496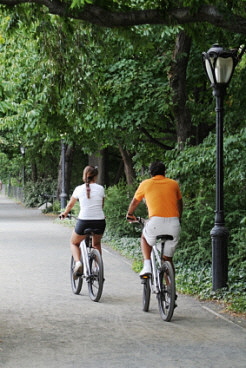 These relationship differences don't have to mean that your marriage is steeped in conflict. Much to the contrary, relational differences can be interesting or even exciting. Differences can even help people learn to develop empathy, understanding, respect and acceptance of opposing cultures and viewpoints.
But sometimes differences do cause problems. What used to seem unique or quaint about your partner may begin to grate on your nerves after several years of marriage. Sometimes specific issues (affairs, money, decreased sexual interest) can trigger problems in a relationship. At other times, couples experience a gradual disintegration of communication and nurturance.
No matter the cause, distress in a relationship can create tension, depression, worry, fear or other problems. At times of high stress you might want to contact a Relationship Specialist , a professional therapist who understands counseling marriage relationship.

The first article in this series is titled Marriage Relationship Advice.