Sex Advice For Guys


The topic of sex advice for guys covers sexual situations for the young and the old, as well as everyone in between. For example, a recent study conducted among adolescents in Sweden looked at the relationship between pornography and certain sexual habits.(1)
Steven M Cohn, PhD, LMFT
The Portland Couples Counseling Center
1940 NE Broadway
Portland, Oregon  97232
503-282-8496
They found that 98% of young men had consumed pornography, while 75% had experienced sexual intercourse. Only about 70% reported condom use, which is not often portrayed in pornographic images. Having sex with a friend was the most reported activity associated with pornography consumption, while anal sex and group sex showed a lesser relationship to the practice of viewing porn.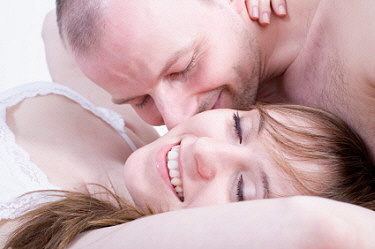 At the other end of the spectrum regarding sex advice for guys, an article in the New England Journal of Medicine(2) shows that even older people may need sex advice for guys. In this study, people aged 57 to 85 were studied, and as expected, it was found that sexual activity decreases with advancing age, particularly if health issues are also present. About half of the men reported at least one sexual problem, the most common being erectile dysfunction. One interesting note from this study was that older adults are unlikely to discuss sexual problems with their doctors.
Regardless of age, it appears that the number one concern of those seeking sex advice for guys is erectile dysfunction. According to a study in The Journal of Urology(3), as many as 26 out of every 1,000 men are likely to develop erectile dysfunction, and the odds of getting it increase with age, lower levels of education, diabetes, heart disease, and high blood pressure.
It's interesting to note that erectile dysfunction does not only have an effect on men. According to one study, the women who are partnered to men who seek erectile dysfunction treatment are likely to have sexual dysfunctions of their own, as well as problems with urinary function and with depression.(4)
So, what sex advice for guys do we have about erectile dysfunction? First of all, it is important to remember that occasional impotence is extremely common and happens to nearly everyone at least once in their lives. Stress, guilt, childhood trauma, gender confusion, and many physical problems can all cause either intermittent or chronic erectile dysfunction. In some cases, all that is needed is someone to facilitate communication between the two partners in the relationship. For this, a Relationship Specialist might be a valuable resource. In other cases, a medical doctor might be needed to correct the underlying physical ailment.
Finally, direct treatment of the erectile dysfunction can be accomplished with medications such as Tadalafil(5), marketed under the brand name Cialis, Sildenafil, marketed under the brand name Viagra, or Vardenafil, sold as Levitra.
If you feel the need to discuss your issues more in depth with someone, you might try a Relationship Specialist, who can help you to resolve many of the issues you may be having.
Endnotes


(1)Häggström-Nordin, E., Hanson, E., and Tydén, T. Associations Between Pornography Consumption and Sexual Practices Among Adolescents in Sweden. Int J STD AIDS 16:102-107, 2005.
(2)Tessler Lindau, Stacy, Schumm. Philip, Laumann, Edward O., Levinson, Wendy, O'Muircheartaigh, Colm A., and Waite, Linda J. A Study of Sexuality and Health Among Older Adults in the United States. NEJM 357(8); 762-774, August 23, 2007.
(3)Johannes, C., Araujo, A., Feldman, H., Derby, C., Kleinman, K., and McKinlay, J. Incidence of Erectile Dysfunction in Men 40 to 69 years old: Longitudinal Results from the Massachusetts Male Aging Study. The Journal of Urology 163(2): 460-463, 2000.
(4)Shabsigh, Ridwan, Anastasiades, Aristotelis, Cooper, Kimberly L., and Rutman, Matthew. Female Sexual Dysfunction, Voiding Symptoms, and Depression: Common Findings in Partners of Men with Erectile Dysfunction. World Journal of Urology 24(6): 653-6, December, 2006.
(5)Segraves, Robert Taylor, Leey, Jay, Stevenson, Ronald, Walker, Daniel J., Wang, Wei Christine, and Dickson, Ruth A. Tadalafil for Treatment of Erectile Dysfunction in Men on Antidepressants. Journal of Clinical Psychoparmacology 27(1): 62-66, February, 2007.