Safe Sex Advice

Fear of HIV/AIDS isn't the only reason why people seek safe sex advice. Although we don't hear as much about them anymore, conventional sexually-transmitted diseases are still passed regularly between sex partners.
In fact, on the Centers for Disease Control website about safe sex advice there are fact sheets on herpes, gonorrhea, syphilis, and chlamydia.
Steven M Cohn, PhD, LMFT
The Portland Couples Counseling Center
1940 NE Broadway
Portland, Oregon  97232
503-282-8496
Obviously, all of these older venereal diseases are easier to treat and less often fatal than AIDS, but they are troublesome nonetheless and should be considered when discussing risk factors related to sex.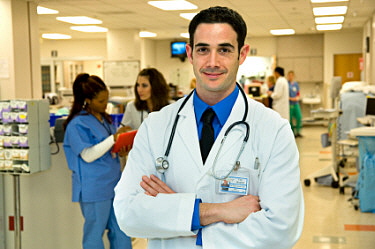 The prevalence of both the older sexually transmitted diseases and HIV/AIDS can be reduced by using preventative practices such as condoms and monogamy. At the outset, I need to make it clear that the only useful advice that offers true safety from disease is abstinence. It is only when sex is totally avoided that disease can be totally avoided. However, given that abstinence is a rather unrealistic goal, health care professionals have begun discussing less risky practices rather than giving abstinence advice.
For example, the country of Uganda has been held up as an example of how safer sex practices can result in a reduction in HIV/AIDS infections. Research into how Uganda achieved this revealed that two behavioral changes resulted in the bulk of the progress that was made. First, they found that education produced a 60% reduction in the number of people who entered into casual relationships lasting less than one year. Then, condom use rose sharply. Even though the incidence of casual relationships began to rise again as condom use became more prevalent, the AIDS rate stayed low, showing that condom use is probably the more important factor.(1)
You may think that only people who have sex with men need to be concerned. However, recent studies have shown that even lesbian women need to seek safe sex advice because human papilloma virus (HPV)infections can be passed from woman to woman.(2)
Now that more effective treatments are available for people with HIV infections, some people perceive AIDS to be less of a threat than it once was. What researchers are now finding is that homosexual men are reverting to the risky sex practices which were once prevalent. These practices had been largely replaced by safer sex practices when HIV was a death sentence, but now that that medical science has provided some hope, there has been a relaxation of vigilance.(3) Safe sex advice is still important, as the cost of HIV / AIDS treatment remains extremely high, and the risk of transmitting the disease does not go down with treatment.
One area of particular concern has been homosexual and bisexual men living in rural settings.(4) Because most resources for safe sex advice are located in urban areas, rural men who have sex with other men have not traditionally gotten the message about safer sex practices. The Internet has become a rich source of information for this population.
Another important population group that requires safe sex advice is that of adolescent girls who have experienced domestic violence. A connection has been found between young girls who experience violence and those who become infected with sexually transmitted diseases, so researchers are recommending that girls who enter treatment for intimate partner violence also be given safe sex advice.(5)
End Notes


(1)Okuonzi, Sam A. and Epstein, Helen. Pragmatic Safe Sex, Not Abstinence or Faithfulness, was Key in Uganda's HIV Decline. Health Policy and Development Journal 3(1): ii-iii. April, 2005.
(2)Power, Jennifer, McNair, Ruth, and Carr, Susan. Absent sexual scripts: lesbian and bisexual women's knowledge, attitudes and action regarding safer sex and sexual health information. Culture, Health, and Sexuality 11(1): 67-81. January, 2009.
(3)Stolte, Ineke G; Dukers, Nicole HTM; Geskus, Ronald B; Coutinho, Roel A; Wit, John BFde. Homosexual men change to risky sex when perceiving less threat of HIV/AIDS since availability of highly active antiretroviral therapy: a longitudinal study. AIDS 18(2): 303-309. January, 2004.
(4)Bowen, Anne M.; Horvath, Keith; and Williams, Mark L. A Randomized Control Trial of Internet-Delivered HIV Prevention Targeting Rural MSM. Health Education Research 22(1): 120-127. (5)Wingood, Gina M.; DiClemente, Ralph J.; Harrington, Kathy F.; Lang, Delia L.; Davies, Susan L.; Hook, Edward W.; Oh M. Kim; and Hardin, James W. Efficacy of HIV Prevention Programs Among Female Adolescents Experiencing Gender-Based Violence. American Journal of Public Health 96(6): 1085-1090. June, 2006.