Advice for Better Sex

People of all ages and both genders seek advice for better sex, whether you live in West Linn, Oregon or Eugene, Salem, or anyplace else. This article looks at some of the issues faced by adolescents, people in the prime of life, and seniors, both men and women. In both adolescent and college-aged men and women, about 85% of those surveyed reported being satisfied in their current relationship. The factors that most seem to influence their feeling of satisfaction included having a positive relationship overall, being less emotionally sensitive, having more frequent sex, having had sex with fewer partners, and having sex protected by condoms.(1)
Steven M Cohn, PhD, LMFT
The Portland Couples Counseling Center
1940 NE Broadway
Portland, Oregon  97232
503-282-8496
Conversely, those who had negative relationships and were likely to seek advice for better sex tended to be more emotionally sensitive, had less frequent sex or sex with many partners or unprotected sex.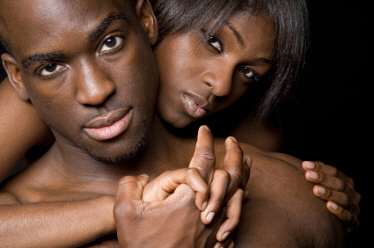 The theme of relationship satisfaction having an effect on sexual satisfaction is a theme that appears to continue throughout life. Research has consistently shown a strong positive association between relationship satisfaction and sexual satisfaction. One variable that influences both relationship and sexual satisfaction is the quality of communication between the partners in a relationship. However, this is not the only factor, as those couples with the best communication skills did not necessarily have the highest level of sexual satisfaction.(2)
One of the key issues that may lead to women seeking advice for better sex is attachment anxiety, or the degree to which a woman feels that the relationship is secure and will last. A high degree of attachment anxiety often results in dissatisfaction with both the overall relationship and the sexual aspect of the relationship.(3)
Another issue that can lead to women seeking advice for better sex is the effect of contraceptive pills. Depending on the specific formula of the pill which is taken, some women may experience vaginal dryness and/or loss of desire.(4) If you are experiencing some of these symptoms, you may want to talk to your doctor about switching to another type of contraceptive or at least another brand of birth control pills. For men, one of the key reasons for seeking advice for better sex is premature ejaculation. Premature ejaculation is a common problem and has a big impact on how satisfied many men are with their sexual relationships.(5) The problem of premature ejaculation is treatable, so you should not allow it to continue without seeking help from a Relationship Specialist.
As men and women move into mid life and beyond, their sex lives often change. Many people seek advice for better sex at this stage of life, even if they have always been perfectly happy in the past. By no means does sex or sexuality have to stop at any certain age. In one study of women over age 40, sexual satisfaction was associated with having a lower body mass index, being happy in general, and (interestingly) being African-American.(6)
For those of you who are over the age of 50 (or any other age),
advice for better sex is available from a Relationship Specialist who can help you to evaluate the issues you are experiencing that are impacting your sex life.


Endnotes

(1)Auslander, B.A.; Rosenthal, S.L.; Fortenberry, J.D.; Biro, F.M.; Bernstein, D.I.; and Zimet, G.D. Predictors of Sexual Satisfaction in an Adolescent and College Population. Journal of Pediatric and Adolescent Gynecology 20(1): 25-8, February, 2007.
(2)Byers, E. Sandra. Relationship Satisfaction and Sexual Satisfaction: A Longitudinal Study of Individuals in Long-Term Relationships. The Journal of Sex Research 42(2): 113-8, May, 2005.
(3)Birnbaum, Gurit E. Attachment Orientations, Sexual Functioning, and Relationship Satisfaction in a Community Sample of Women. Journal of Social and Personal Relationships 24(1): 21-35, 2007.
(4)Sabatini, R., Cagiano, R. Comparison Profiles of Cycle Control, Side Effects, and Sexual Satisfaction of Three Hormonal Contraceptives. Contraception 74(3): 220-3, September, 2006.
(5)Rowland, D.; Perelman, M.; Althof, S.; Barada, J.; McCullough, A.; Bull, S.; Jamieson, C.; Ho, K.F. Self-reported Premature Ejaculation and Aspects of Sexual Functioning and Satisfaction. Journal of Sexual Medicine 1(2): 225-32, September, 2004.
(6)Addis, Ilana B.; Van Den Eoden, Stephen K.; Wassel-Fyr, Christina L.; Vittinghoff, Eric; Brown, Jeanette S.; and Thom, David H. Sexual Activity and Function in Middle-Aged and Older Women. Obstetrics and Gynecology 107(4): 755-64, April. 2006.