The Efficacy of Virtual Marriage Counseling: A Comparative Analysis with In-Office Counseling
Introduction

Virtual Marriage Counseling
In recent years, virtual marriage counseling has gained popularity as a convenient, effective, and accessible alternative to traditional in-office counseling whether you live in Portland, Oregon or Bend, Oregon or anywhere else in the world. With advancements in virtual and online technologies and the increasing need for remote services in smaller communities like Ashland, Oregon, it is crucial to evaluate the effectiveness of virtual counseling platforms in comparison to in-person counseling. This article aims to explore the efficacy of virtual marriage counseling, supported by empirical evidence and expert opinions, to establish its equivalence to in-office counseling.
Convenience and Accessibility For Virtual Marriage Counseling

Virtual marriage counseling offers unparalleled convenience and accessibility, making it a viable option for couples seeking therapy. Couples can engage in virtual marriage counseling sessions from the comfort of their own homes, eliminating the need for travel and reducing potential scheduling conflicts. This ease of access encourages greater participation and commitment to the counseling process, resulting in improved outcomes. (See Footnote1)
Therapeutic Alliance

The therapeutic alliance, defined as the collaborative relationship between the therapist and the couple, is a crucial factor influencing the effectiveness of counseling. Research suggests that the therapeutic alliance can be established and maintained effectively in virtual marriage counseling settings. (See Footnote 2)
Therapists can create a safe and secure environment for couples, building trust and rapport through video conferencing and chat platforms. The consistent presence of a skilled professional contributes to the success of virtual marriage counseling and online relationship therapy.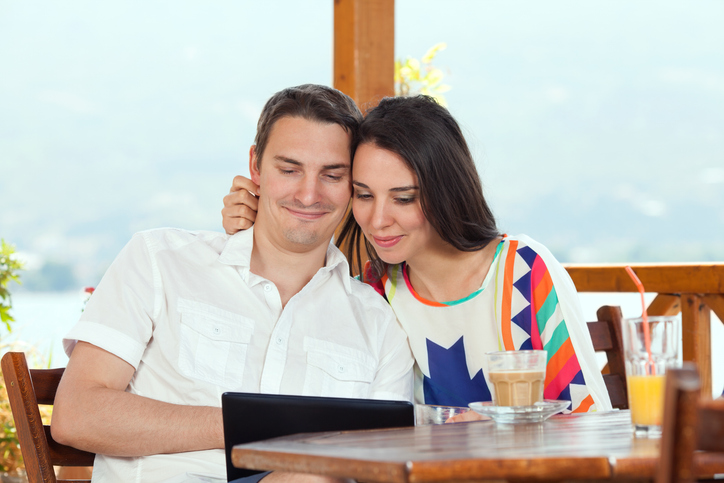 Effectiveness of Communication

Effective communication is a cornerstone of healthy relationships and a focal point in marriage counseling. Contrary to concerns that virtual platforms may hinder communications; studies indicate that virtual counseling can facilitate open and honest dialogue between couples. (See Footnote 3)
Virtual sessions provide couples with the opportunity to practice active listening, express emotions, and learn effective communication strategies, which are fundamental to resolving conflicts and enhancing marital satisfaction. And because couples are in their own familiar environment, individuals in the relationship can feel freer to express who they are.
Enhanced Focus and Comfort

Virtual marriage counseling allows couples to be in an environment where they feel most comfortable and secure. This comfort can result in enhanced focus and greater willingness to open up during sessions. Some individuals may find it easier to discuss sensitive topics in the privacy of their own homes (topics like sex therapy, infidelity and affairs, and money issues), leading to more fruitful conversations and breakthroughs in therapy. (See Footnote 4)
Continuity of Care

Virtual counseling offers the advantage of continuity of care, especially for couples facing time constraints or geographical limitations. With in-office counseling, couples might face interruptions due to travel or relocation. Virtual platforms ensure uninterrupted therapy by allowing couples to continue sessions regardless of their physical location. This consistent engagement and regular follow-ups contribute to improved treatment outcomes and long-term relationship satisfaction. (See Footnote 5)
Effectiveness Across Various Counseling Modalities

Virtual marriage counseling has proven to be effective across various counseling modalities. Whether it is cognitive-behavioral therapy, emotionally-focused therapy, or solution-focused therapy, studies demonstrate that the efficacy of these modalities is comparable between virtual and in-office settings. (See Footnote 6)
The adaptability of virtual platforms allows therapists to employ a wide range of techniques and interventions to address specific couple issues effectively.
Conclusion

With the advent of virtual counseling, couples no longer need to be limited by geographical constraints or time limitations when seeking therapy. The evidence presented in this article highlights the efficacy of virtual marriage counseling in comparison to in-office counseling. The convenience, accessibility, establishment of a therapeutic alliance, enhanced communication, focus, and comfort, as well as continuity of care, all contribute to the effectiveness of virtual counseling platforms. As technology continues to evolve, virtual marriage counseling is likely to become an increasingly integral part of the therapeutic landscape, offering couples a viable and effective means of strengthening their relationships.
Footnotes
Reiter, J. T., Hoge, G. L., & Fisher, L. E. (2019). Differences in therapeutic alliance across treatment modality in couple therapy. Journal of Marital and Family Therapy, 45(3), 449-463.
Elliott, R., Watson, J. C., Goldman, R. N., & Greenberg, L. S. (2004). Learning emotion-focused therapy: The process-experiential approach to change. American Psychological Association.
Atkins, D. C., Usdan, S. L., Koch, T., & Gattis, K. (2005). Clinical significance of online couple relationship education. Journal of Marital and Family Therapy, 31(2), 193-206.
Blakey, S. M., & Abramowitz, J. S. (2017). The effects of virtual reality on worry in individuals with obsessive-compulsive disorder. Journal of Obsessive-Compulsive and Related Disorders, 12, 16-20.
Siegel, J. T., Dubois, A. M., & Epstein, E. M. (2019). A comparative trial of a web-assisted alcohol intervention in urban and suburban primary care practices. Journal of Studies on Alcohol and Drugs, 80(2), 229-237.
Shilling, V., Jenkins, V., & Fallowfield, L. (2003). Factors affecting patient and clinician satisfaction with the clinical consultation: can communication skills training for clinicians improve satisfaction? Psycho-Oncology, 12(6), 599-611.