Advice For Second Marriages

Many couples seeking counseling are in search of advice for second marriages. Given that concepts like communication and respect are important in any relationship, in many cases the advice for a second marriage is similar to the advice for a first marriage.
Steven M Cohn, PhD, LMFT
The Portland Couples Counseling Center
1940 NE Broadway
Portland, Oregon  97232
503-282-8496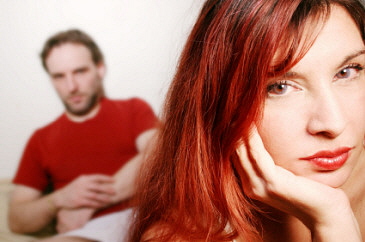 One of the key factors that differentiates advice for second marriages from first marriages is the presence of children from previous marriages. Regardless of how hard you may try to treat your stepchildren, whether you live in Bend, Oregon or West Linn, Oregon, or anywhere else on the planet,  every bit as well as you treat your biological children, studies have shown that stepchildren experience inordinate levels of stress at home. A Canadian study of the "Cinderella effect" details a few of the outcomes seen in stepchildren at a higher rate than in children who live with both of their birth parents. For example, stepchildren are likely to leave home at a younger age and are far more likely to say that the reason they left is due to family conflict. They also are physically smaller and have higher levels of the stress hormone known as cortisol in their bloodstreams.(1)
Both biological parents and stepparents need to be cognizant of the stress their children are experiencing, as their stress can contribute negatively to the marriage, causing you to seek professional advice for second marriages. Importantly, one of the factors that can lead to a satisfying relationship between members of a stepfamily is frequent communication. One recent study found a direct relationship between frequent everyday talk and relationship satisfaction, stating that "stepparents engaging in everyday talk more frequently with stepchildren were more likely to be satisfied with stepchildren, and were more likely to have stepchildren reporting satisfaction with them, than stepparents engaging less frequently in everyday talk."(2)
Everyday communication between stepparent and stepchild is often characterized by contradictions. The stepchild may perceive both closeness and distance, while both granting and refusing to grant legitimacy to the stepparent as a "real" parent.(3) These contradictions get to the heart of the most basic question facing many stepfamilies, which revolves around how much authority the stepparent should have over stepchildren.
In the book, Counseling for Seemingly Impossible Problems, Willie Richardson suggests that a stepparent take the time to get to know his or her stepchild and open the lines of communication before trying to discipline the child. He recommends that the stepparent recognize his or her limits as a non-biological parent and be honest with the child about any apprehension he or she feels.(4)
Another major issue faced by stepparents is that they have no legal standing with their stepchildren, making it difficult to participate in health care decisions and educational conferences.(5) This inability to be involved in the big decisions can contribute to a feeling of disconnectedness between stepparent and stepchild, which can carry over to everyday communication and contribute to the level of stress the child experiences.
When you look for advice for second marriages, make sure the issues of stepchildren are thoroughly discussed if your intended has children. Your second marriage will be much more successful if you and your spouse plan for the challenges posed by stepparenting before you have to face them.
Many couples seeking advice for second marriages find it helpful to work with a Relationship Specialist.


End Notes

(1)Daly, Martin and Wilson, Margo. The "Cinderella Effect": Elevated Mistreatment of Stepchildren in Comparison to Those Living with Genetic Parents. Retrieved August 23, 2009 from http://www.psych.ucsb.edu/research/cep/buller/cinderella%20effect%20facts.pdf.
(2)Schrodt, Paul; Jordan, Soliz; and Braithwaite, Dawn. Communication Monographs 75(2): 190-217, June, 2008.
(3)Baxter, Leslie A.; Braithwaite, Dawn O.; Bryant, Leah; and Wagner, Amy. Stepchildren's Perceptions of the Contradictions in Communication with Stepparents. Journal of Social and Personal Relationships 21(4): 447-467, 2004.
(4)June, Lee N., Sabrina D. Black, and Willie Richardson. Counseling for Seemingly Impossible Problems: A Biblical Perspective. Grand Rapids, Mich: Zondervan, 2002.
(5)Mahoney, Margaret M. Stepparents as Third Parties in Relation to Their Stepchildren. Family Law Quarterly Vol. 40, p. 81, 2006