Cheating in Marriage

Cheating in marriage often includes things other than sexual infidelity. Acts of betrayal such as clandestine spending of household savings and Internet or virtual affairs are also included.(1)
Steven M Cohn, PhD, LMFT
The Portland Couples Counseling Center
1940 NE Broadway
Portland, Oregon  97232
503-282-8496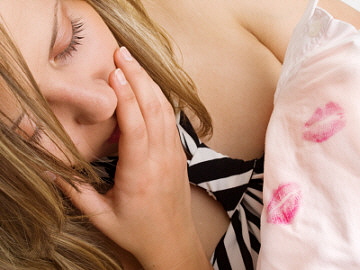 Although some people are reluctant to discuss infidelity in person, online interviews indicate that over 6% of women admit to infidelity each year.(2)
There are many factors that predict when cheating in marriage may happen. Variables such as religiosity, previous sexual experiences, and childhood sexual abuse may all play an important role.(3) The outcome of infidelity seems to depend on the amount of emotional involvement the cheater feels with his or her new partner. When someone feels great emotional intimacy with the person with whom they are cheating, researchers have found five factors: (a) there is greater dissatisfaction in marriage intimacy prior to the affair, (b) a more gradual onset of attraction to the new partner, (c) lower remorse regarding the involvement, (d) a greater likelihood of the marriage partner finding out about the affair, and (e) a greater chance of divorce after discovery.(4)
Some of the causes of cheating in marriage have been identified as disenchantment and boredom. Couples' sex lives change dramatically as a marriage ages and children enter the picture. Job or other outside events may lead to stress in the bedroom. What once was exciting and new often becomes a chore. Some who are involved in cheating in marriage are simply looking for the thrill that comes with a new lover.
When that is the case, some relationship therapists recommend that you tell your partner that your needs are not being met, and together come up with solutions to re-ignite the sizzle in your sexual relationship. Although it is hard to talk about sexual fantasies, it may just be the key that saves your marriage.
When you have discovered cheating in marriage, what should you do? Some therapists recommend using a Modified Infidelity Debriefing Process. This strengths-based process combines solution-focused interventions and has been used with couples who have experienced recent infidelity disclosures.(5)
Communication is an often-overlooked important first step. Plus, many other factors can help you keep your spouse from straying. Performing small, meaningful (often inexpensive) gestures will show your spouse that you care. Fixing dinner when the family's primary cook has to work late or doesn't feel well can provide a wonderful boost to any relationship because it shows you are attuned to your partner's needs.
Other ideas include helping your spouse achieve his or her goals, recognizing and celebrating the good times in your relationship, and keeping the relationship fresh by trying new activities and being spontaneous. It is important to remember that building a strong marriage, just like building a strong house, takes effort. If you are willing to put forth the time and energy, you may find that you never have to face the consequences of cheating in marriage.
End Notes
(1)Zola, Marc F. Beyond Infidelity-Related Impasse: An Integrated, Systemic Approach to Couples Therapy. Journal of Systemic Therapies 26(2): 25-41. Summer, 2007.
(2)Whisman, Mark A. and Snyder, Douglas K. Sexual Infidelity in a National Survey of American Women: Differences in Prevalence and Correlates as a Function of Method of Assessment. Journal of Family Psychology 21(2): 147-154. June, 2007.
(3)ibid.
(4)Allen, Elizabeth, S. and Rhoades, Galena K. Not All Affairs are Created Equal: Emotional Involvement with an Extradyadic Partner. Journal of Sex and Marital Therapy 34(1): 51-65. January, 2008.
(5)Juhnke, Gerald A., Coll, Kenneth M., Evans, Marcheta, Sunich, Michael F., Hansen, Konyi D., and Valadez, Albert. A Modified Infidelity Debriefing Process for Couples Who Have Recently Experienced Infidelity Disclosure. The Family Journal 16(4): 308-315. 2008.