Husband Infidelity

Reactions to husband infidelity can vary greatly from the reactions to wife infidelity, although there is no doubt that either marriage partner can cheat. In one study, men and women were presented with three different scenarios to see how they would react if the situation applied to their own marriages.(1)
Steven M Cohn, PhD, LMFT
The Portland Couples Counseling Center
1940 NE Broadway
Portland, Oregon  97232
503-282-8496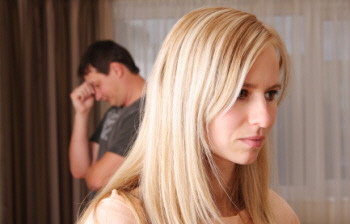 Participants were asked to predict their reactions to each of the following scenarios: partner going to a brothel, partner having a sexual or emotional encounter with someone else, and partner ending a long-term affair with a married person in the first scenario, women were more hurt and angry imagining husband infidelity at a brothel than men were when imagining their wives in a similar situation. In the second scenario, both men and women were upset more by the thought of a sexual encounter than by the thought of an emotionally intimate encounter. The biggest gender differences were seen with the third scenario. Men were less upset when their wives returned to the home than were women whose husbands returned.
Another study looked at the differences in the ways that men and women process cues regarding either wife or husband infidelity.(2) The study established two thresholds: the cue that first makes you feel jealous, and the cue that makes the jealousy intolerable. It took men and women about the same number of cues to reach the first threshold. However, having once reached that point, men needed far fewer cues to reach the second threshold than did women (if cues were given regarding actual sexual encounters). However, women were much quicker to reach the second threshold when cues were given regarding emotional affairs.
After discovering husband infidelity, you may wonder if your husband cheated because you had a bad marriage to begin with, or if your marriage is bad only because your husband cheated. A study done at Pennsylvania State University suggests that both are true.(3) This study found that the probability of divorce can predict the occurrence of an extramarital affair. In addition, extramarital affairs were found to lower marital happiness and increase the probability of a divorce.
So, what do you do when you suspect husband infidelity? First, you need to verify your assumptions, feelings, and/or fears.
Next, you may want to consider seeing a Relationship Specialist. One study found optimism in the face of betrayal: couples who revealed an affair prior to or during therapy showed greater improvement in marital satisfaction than couples who underwent therapy without revealing the affair.(4)
Even though couples who have recently discovered infidelity are more distressed at the beginning of therapy, this study seems to suggest that having lived through an affair allows you to move past it and build a stronger marriage after having discovered husband infidelity.



End Notes


(1) Sabini, John and Silver, Maury. Gender and Jealousy: Stories of Infidelity. Cognition & Emotion 19(5): 713 – 727, August, 2005.
(2) Schützwohl, Achim. Sex Differences in Jealousy: The Processing of Cues to Infidelity. Evolution and Human Behavior 26(3): 288 – 299, May, 2005.
(3) Previti, Denise and Amato, Paul R. Is Infidelity a Cause or a Consequence of Poor Marital Quality? Journal of Social and Personal Relationships 21(2): 217 – 230, 2004.
(4) Atkins, David C., Eldridge, Kathleen A., Baucom, Donald H., and Christensen, Andrew. Infidelity and Behavioral Couple Therapy: Optimism in the Face of Betrayal. Journal of Consulting and Clinical Psychology 73(1): 144 – 150, Feb, 2005.