Internet Infidelity

Not including Internet infidelity, rates of affairs are estimated at 50 - 60% of married men and 45 - 55% of married women. Nearly half of these people and/or their spouses decide to see a Relationship Specialist.(1)
Steven M Cohn, PhD, LMFT
The Portland Couples Counseling Center
1940 NE Broadway
Portland, Oregon  97232
503-282-8496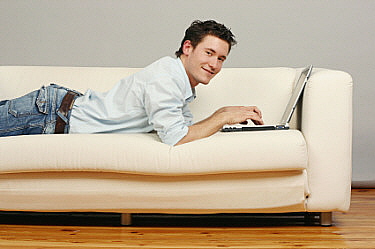 The President of the American Academy of Matrimonial Lawyers states that online affairs are being named more and more often as a reason for divorce.
Steven M Cohn, PhD Portland Couples Counseling Center 1940 NE Broadway Portland, OR 97232 503-282-8496
Online infidelity, like conventional infidelity, can also be a major cause of marital strife or even abuse. Not everyone considers computer affairs to be "real" cheating, but most people believe that cheating on the Internet can cause just as many problems as a more traditional off-line affair.(2) This may be because being emotionally unfaithful is just as hurtful to your spouse as being sexually unfaithful.
Some studies suggest that computer affairs are related to the experiences and behaviors people have in real life.(3) People who see themselves as victims or who are already experiencing problems in their marriages are more likely to find themselves seeking companionship on the Internet. Infidelity in the cyber-world introduces additional dimensions to traditional cheating, however. Because of the "always on" nature of the Internet, infidelity is easier to start, easier to conceal, and easier to escalate into a serious problem.
Do you remember the scene in Animal House where one of the sorority girls on a parade float has her clothing torn off before she flies into an adolescent boy's bedroom and lands on his bed? Startled, he looks up and says, "Thank you, God!" The Internet has provided just this sort of providence to those who decide to cheat. Never in history has it been so easy to enjoy both the stability of marriage and the thrills of the dating scene at the same time.
A recent study of online affairs reveals three theories of why married people might seek interactive contact of a sexual nature online. The first theory is that the Internet allows you to remain anonymous, preserving safety while exploring sexual fantasies and desires. The second is that Internet infidelity can be rationalized as "not really cheating" or as innocent, harmless fun, even though it is usually kept hidden from the spouse. The third theory states that the Internet allows its users to avoid the emotional discomfort that would normally result from sharing sexual messages with strangers.(4)
There are some critical differences between conventional cheating and Internet infidelity. In particular, couples who experience low sexual satisfaction are likely to seek off-line affairs, but do not turn to the Internet for liaisons any more frequently than those who are highly satisfied with their sex lives within the marriage.(5) For this reason, if you believe you are sexually satisfying your partner, but you suspect he or she is experimenting with Internet infidelity, it is important that you seek relationship therapy. Even if your partner will not come with you, therapy can be beneficial as you try to find ways to deal with the issues resulting from Internet infidelity.
End Notes


(1)Atwood, Joan D. Cyber-Affairs What's the Big Deal? Therapeutic Considerations. Journal of Couple & Relationship Therapy 4(2/3): 117-134 (2005)
(2)Whitty, Monica T. The Realness of Cybercheating: Men's and Women's Representations of Unfaithful Internet Relationships. Social Science Computer Review, 23(1):57-67 (2005)
(3)Mitchell, Kimberly J., Finkelhor, David, and Becker-Blease, Kathryn A. Classification of Adults with Problematic Internet Experiences: Linking Internet and Conventional Problems from a Clinical Perspective CyberPsychology & Behavior. 10(3): 381-392 (2007).
(4)Mileham, Beatriz Lia Avila Online infidelity in Internet chat rooms: an ethnographic exploration.Computers in Human Behavior 23(1): 11-31 (2007).
(5) Aviram, Ilan, Amichai-Hamburger, Yair. Online Infidelity: Aspects of Dyadic Satisfaction, Self-Disclosure, and Narcissism Journal of Computer-Mediated Communication 10(3).