Overcoming Infidelity

If your spouse has cheated on you, you may think that overcoming infidelity is just about impossible. It may help you to realize that you are not alone. According to a recent article in The New York Times, about 20% of men and 15% of women under the age of 35 say they have cheated.
Steven M Cohn, PhD, LMFT
The Portland Couples Counseling Center
1940 NE Broadway
Portland, Oregon  97232
503-282-8496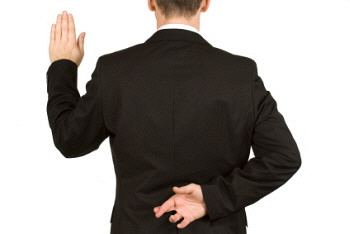 For people over 60 years old, 28% of men and 15% of women say they have been unfaithful.(1) Why do people cheat? This same New York Times article notes that in younger people, the availability of pornography on the Internet may play a role by changing sexual attitudes and perceptions about what is "normal" or acceptable. In older Americans, the advances made in health care such as Viagra, hormonal replacement for vaginal health, and even improved hip replacement techniques are making infidelity more common than it was in the past.
Infidelity is the most frequently cited cause of divorce. If you are struggling with overcoming infidelity, you might seek some help from a qualified Relationship Specialist. Treatment, either alone or with your spouse, might consist of three basic steps.(2) First, you must deal with the initial impact of learning that your spouse has cheated. Next, you will want to explore the factors that contributed to the affair. Finally, you will need to make a decision about how you can move on and whether it will be together or apart.
Alternatively, some therapists will take a different approach to helping you work through the process of overcoming infidelity.(3) Under this second therapeutic model, the first step is to handle the disclosure of cheating. Some people throw things. Some change the locks on the doors. Others yell. Still others cry. Whatever it is, you need to get through this step in order to progress to the next step, which is to deal with your traumatic reactions. Figuring out a way to come to forgiveness is the last step.
Regardless of which approach you and your counselor take to overcoming infidelity, you will likely have to work very hard. When you suppress your reactions to discovering infidelity, you put yourself at risk for delayed traumatic reaction, which makes recovery that much more difficult.(4) Failing to do the work required of you means you will become stuck and never fully come through the experience. Depending on where in the process you become stuck, you may find yourself unable to make future commitments to prospective partners or you may find yourself spending long days and nights mourning your loss over and over.
It is important to discuss your barriers to
overcoming infidelity. It may help you to examine your feelings and behaviors to see if you are blocking your road to healing. If you find that you are, discuss it with your counselor or even with your spouse, to see if you together you can find a way past the barriers.


Endnotes
(1)Parker-Pope, Tara. Love, Sex, and the Changing Landscape of Infidelity. The New York Times, October 28, 2008.
(2)Snyder, Douglas K., Baucom, Donald H., and Gordon, Kristina C. An Integrative Approach to Treating Infidelity. The Family Journal 16(4): 300-307. 2008.
(3)De Stefano, Jack, and Oala, Monica. Extramarital Affairs: Basic Considerations and Essential Tasks in Clinical Work. The Family Journal 16(1): 13 – 19. 2008.
(4)Piercy, Fred P., Katherine M. Hertlein, and Joseph L. Wetchler. Handbook of the Clinical Treatment of Infidelity. New York: Haworth Press, 2005.