Second Marriage Help

It appears that second marriage help is urgently needed when you consider that second marriages fail at a higher rate than first marriages. The good news is that couples who do succeed in their second marriages report higher levels of satisfaction than those in first marriages. Studies suggest that the keys to success in a second marriage are respect, trust, and intimacy.(1)
Steven M Cohn, PhD, LMFT
The Portland Couples Counseling Center
1940 NE Broadway
Portland, Oregon  97232
503-282-8496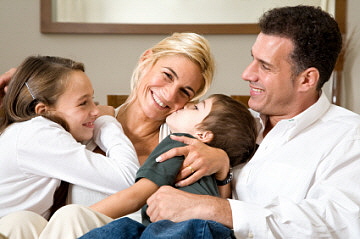 A recent review of the driving forces of marriage and divorce chronicled trends over the past 150 years. Although marriage rates in general have fallen, remarriage rates are high following divorce. It is important to understand what drives us to remarry in the face of the fact that second marriages fail so frequently. The authors of the study note that a partial closing of the gender wage gap, the rise of the use of birth control pills, as well as a drastic improvement in laborsaving methods for completing housework all encourage us to enter into a second marriage. Help for maintaining this second marriage may be required because marriage has such a central role in American life.(2)
What are the risk factors for failure of a second marriage? One study suggests that it has to do with the presence or absence of children that the woman brings into the second marriage. Second marriage help may be required to deal with the issues that come up between the stepfather and the children of the bride. Interestingly, there was no similar correlation between marriage failure and the man bringing children from a previous marriage into a second marriage.(3)
Second marriage help may also be needed to deal with estate planning, particularly when there are stepchildren involved. According to a recent article in the Journal of Taxation of Investments, conventional estate planning is based on the assumption that each spouse shares common descendants. The article points out that mistakes made in the estate plan of the spouse who is first to die are often unable to be corrected to satisfy both the children of the first marriage and the second spouse and any shared children. Estate planning for marriages after the first requires careful consideration of each spouse and his or her separate family members, as well as the children resulting from the second marriage.(4)
Sometimes, people remain in a second marriage simply because they don't want to go through another divorce. Is this a good idea? Some experts suggest that remaining unhappily married is more detrimental than divorcing because an unhappy second marriage is likely to lead to lower levels of overall happiness, life satisfaction, self-esteem, and overall health.(5)
If you are struggling to succeed in a second marriage, be sure to consult a qualified Relationship Specialist for second marriage help so you beat the odds and have a second marriage more successful than your first.


End Notes

(1)McCarthy, Barry W and Ginsberg, Rebecca L. Second Marriages: Challenges and Risks. The Family Journal 15(2): 119-123, 2007.
(2)Stevenson, Betsey and Wolfers, Justin. Marriage and Divorce: Changes and their Driving Forces. Journal of Economic Perspectives 21(2): 27-52, Spring 2007.
(3)Teachman, Jay. Complex Life Course Patterns and the Risk of Divorce in Second Marriages. Journal of Marriage and Family 70(2): 294-305, 2009.
(4)Peare, Dan C. and Gill, Hugh W. Estate Planning for the Second Marriage (or Third…or Fourth). Journal of Taxation of Investments 24(4): 300-323, Summer, 2007.
(5)Hawkins, Daniel N. and Booth, Alan. Unhappily Ever After: Effects of Long-Term, Low-Quality Marriages on Well-Being. Social Forces 84(1): 451-471, September, 2005.